Hetter Heating & Cooling is a proud member of ACCA, having been involved in our industry's most influential association for the last decade. John Hetterscheidt (Owner & president) is the current president of the local ACCA chapter. John had served as a board member for three years prior to becoming president and is still the chairman of ACCA's annual Heat the Town program for those less fortunate.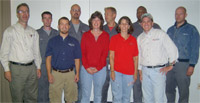 Hetter employees have stepped up every fall to take part in ACCA's Heat the Town program. Our company can boast of atleast a 60% employee participation in each of the program's first seven years. Heat the Town is an all volunteer event every fall in which technicians and office personnel from various local HVAC companies donate their time to service and often fix furnaces of homeowners in our area who are less fortunate.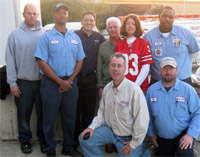 ACCA (Air Conditioning Contractor's of America) is a group of over 4000 air conditioning contractors who work together to improve the HVAC industry, promote good practices, and keep homes and building safe, clean and comfortable. For over forty years, ACCA has served the educational, policy and technical interests of the small businesses that design, install and maintain indoor environmental systems. ACCA is a non-profit organization with members in all 50 states and over 20 countries. The local ACCA chapter boasts a membership of nearly forty heating and cooling contractors in central Ohio.